Internet-Only Offer on

JuveTress Revitalizing Hair Therapy™

This formula harnesses the power of your body's own stem cells to naturally revitalize hair at the root level. By nourishing follicles with "hair-activating" natural extracts, JuveTress Revitalizing Hair Therapy is scientifically designed to help you get the youthful-looking hair you deserve.
Renewed hair density
Renewed shine, strength, & luster
Thicker, fuller, more youthful hair
Additional savings on multi-bottle packages

Retail: $237.00
Save: 46%
Your Price: $129.00
BUY NOW

FREE SHIPPING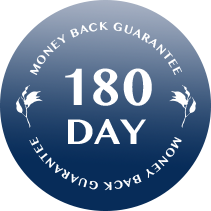 THE JuveTress Risk-Free 180-Day Guarantee
We take great pride in JuveTress. We use only the best ingredients, and we proudly keep all of our manufacturing and customer service in the United States. And we maintain the highest manufacturing standards in the industry. As such, all of our products come with an industry-leading 180-day money-back guarantee. You can return your order for any reason. We will gladly refund your money, no questions asked... because your complete satisfaction is our goal.